January 21 (civil) / January 8 (church)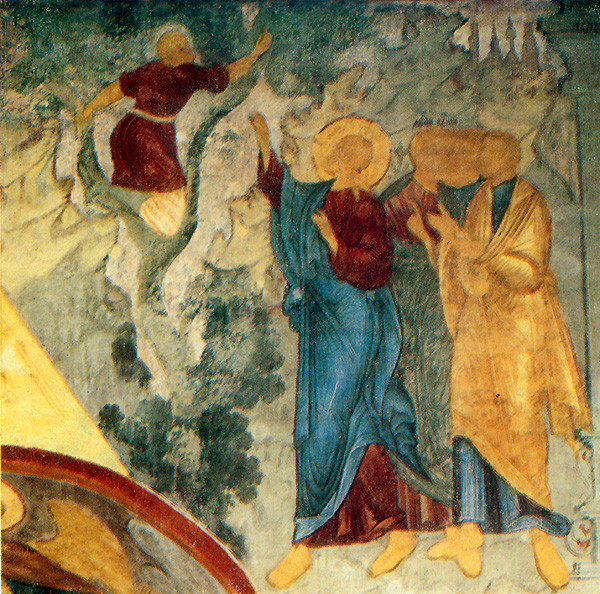 ---
Troparion
When Thou wast baptised in the Jordan, O Lord, the worship of the Trinity was made manifest; for the voice of the Father bare witness to Thee, calling Thee His beloved Son. And the Spirit in the guise of a dove confirmed the certainty of His words. O Christ our God, Who hast appeared and hast enlightened the world, glory be to Thee!
Complete Hymns, Readings, Saints and Commentary...
Complete Bulletin
---
News & Special Services
Feast of the Theophany
Vespers of the Theophany on Thursday, January 18 at 6:00pm
Hours and Divine Liturgy of the Theophany on Friday, January 19 at 9:45am
~ Annual Church Meeting & Yolka: January 21 after Divine Liturgy (tentative)
---
Our Schedule
Regular services on Saturday evening and Sunday morning. Please join our email list for notifications of last minute changes and special services thoughout the church liturgical year.
Saturday Evening:
Vespers or Vigil (before major Feasts) with Confession: 5:30 PM
Sunday Morning:
Confession: 9:30 AM
Hours and Divine Liturgy: 9:45 AM
---
The Bible tells us that in God's time, the day begins with evening ("The evening and the morning were the first day"), so the services of the Church begin in the evening with Vespers, a service that in some ways "closes" the day that is past and in other ways begins the new day. The next morning, the services of the Third Hour and the Sixth Hour continue the services of that day, followed immediately by the Divine Liturgy.